THE
TRIANGLE
Light Sculpture
The Triangle is a study in manipulating light into geometric shapes. This wall sconce utilizes high power LEDs of different colors and intersecting elements to create multiples of overlapping triangles. The body of the wall sconce echoes the polygonal language created by the light.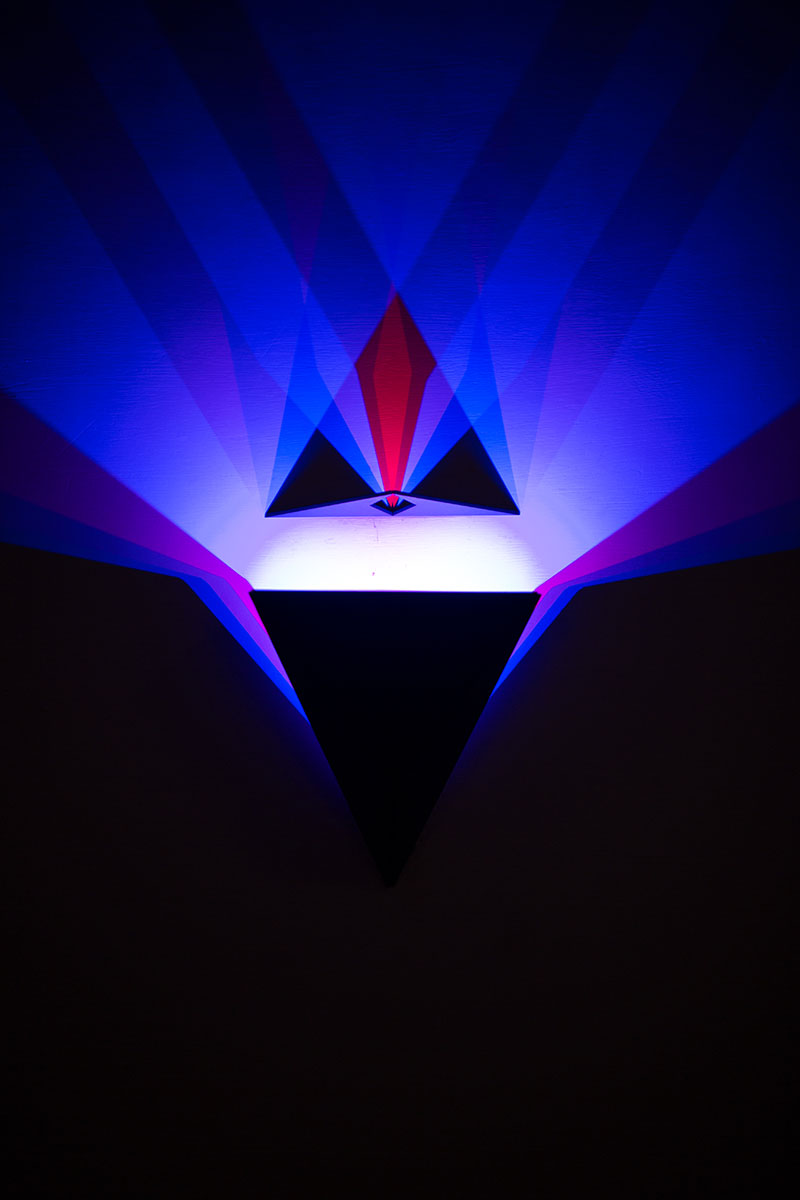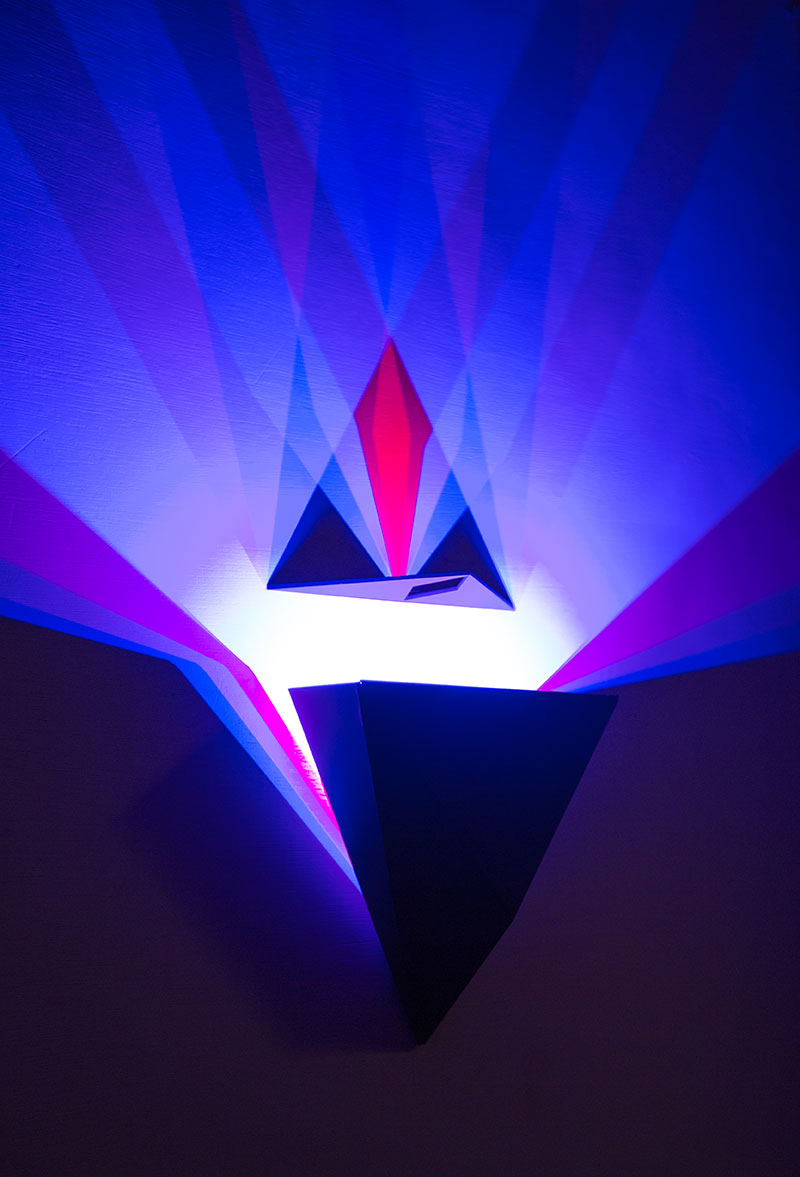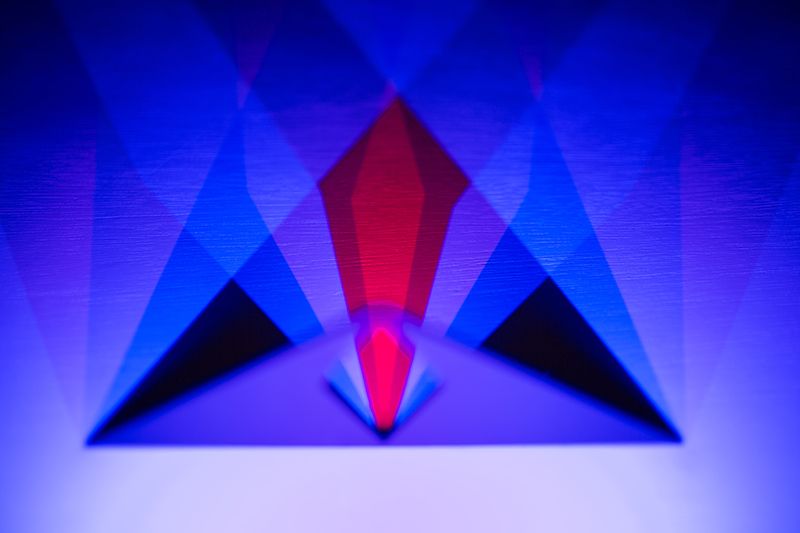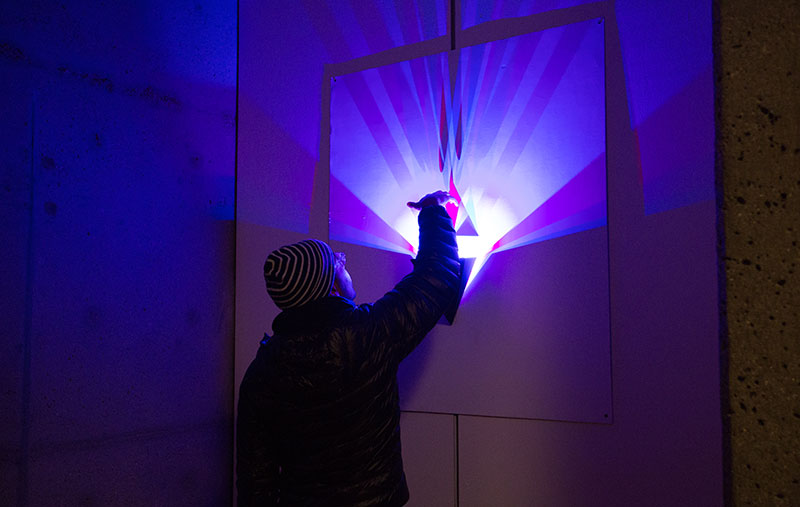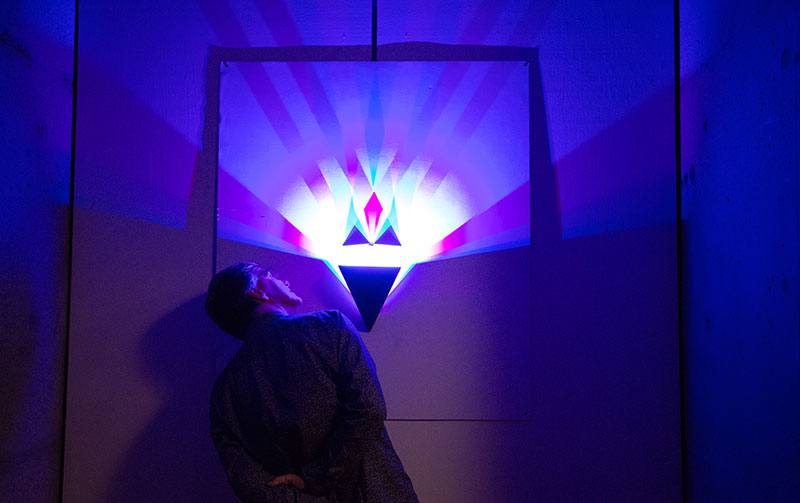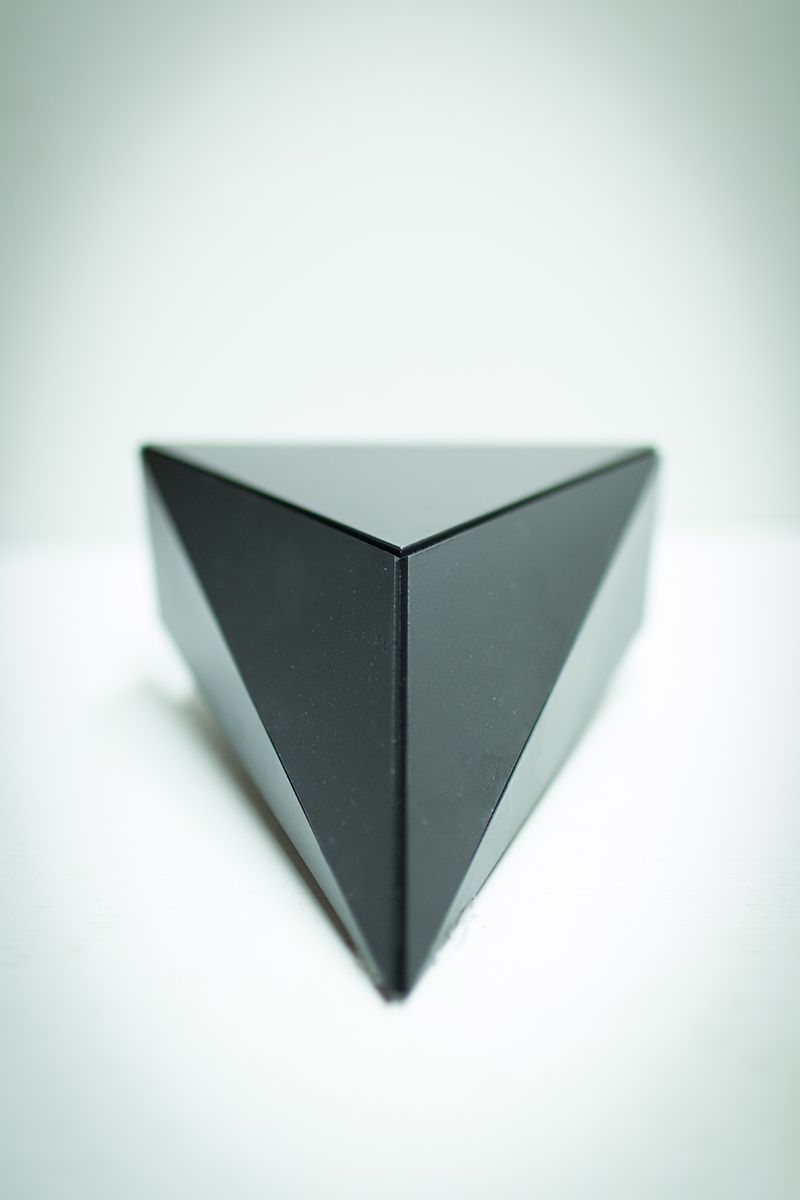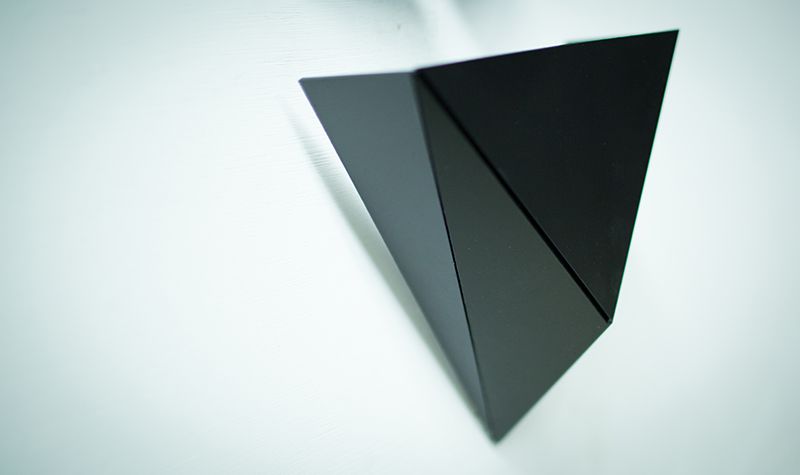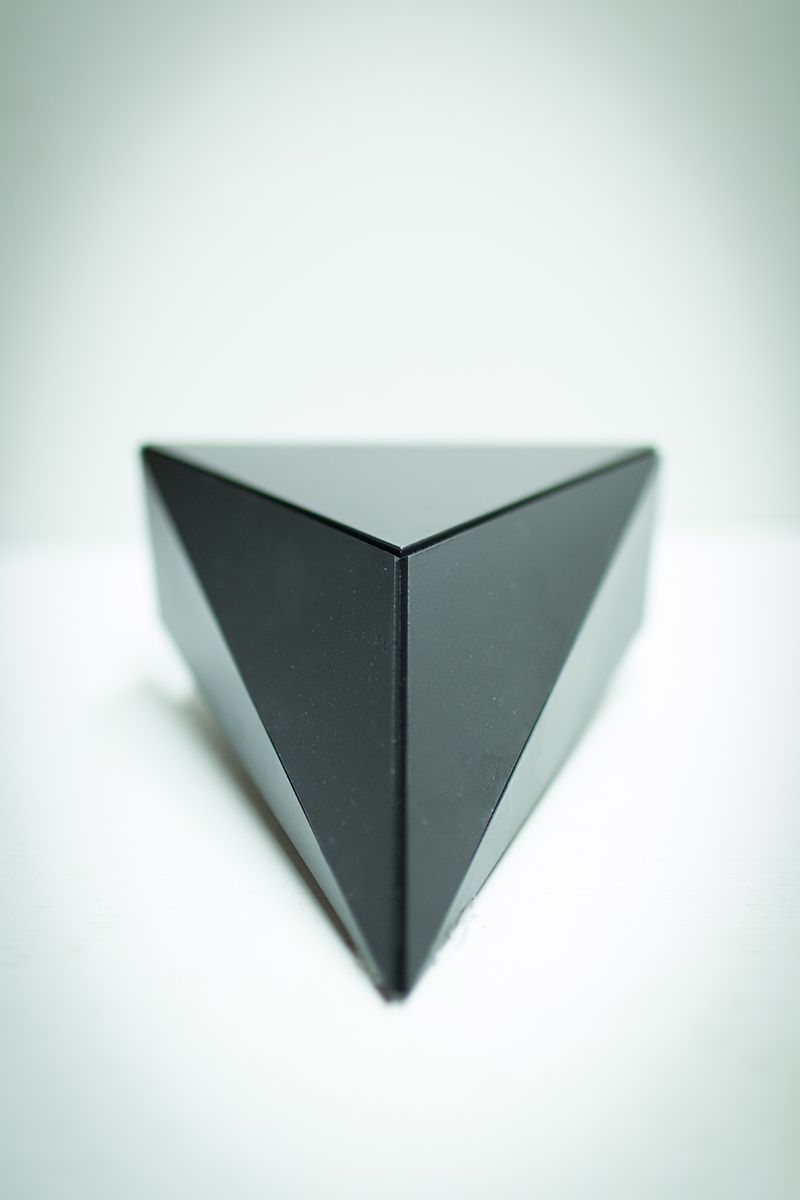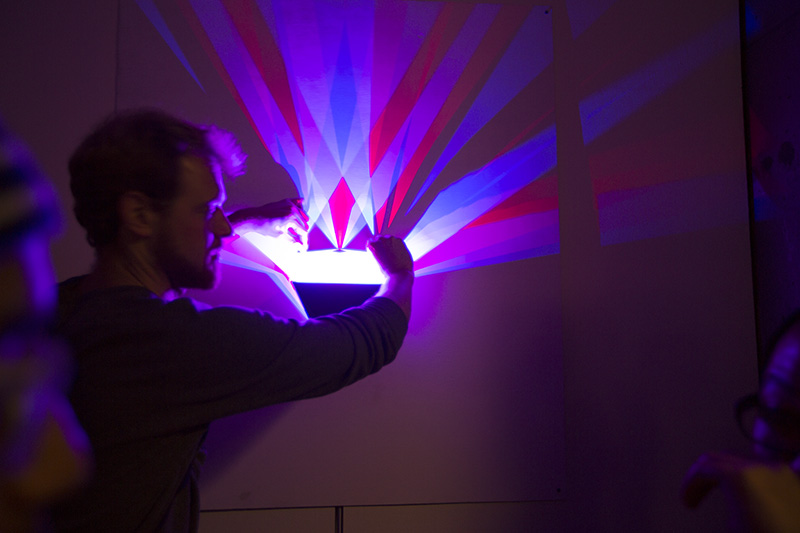 The high powered LEDs hold up pretty well in broad daylight.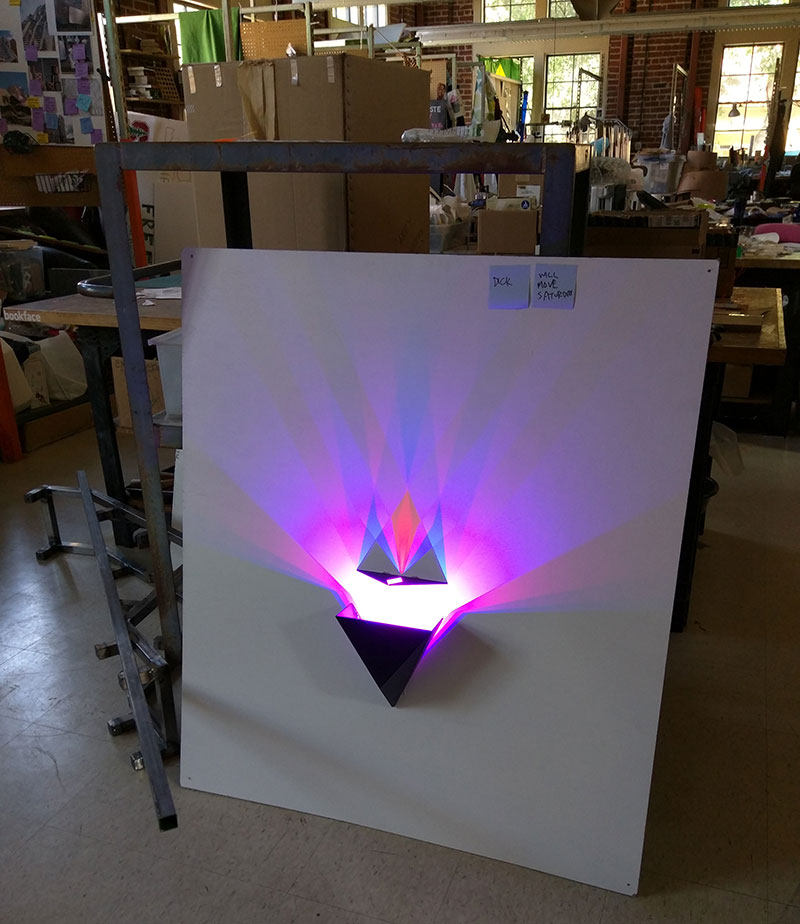 PROCESS
Much play and experimentation went into designing the sconce. I started with mounting an array of high powered LEDs onto a block of aluminium and began exploring.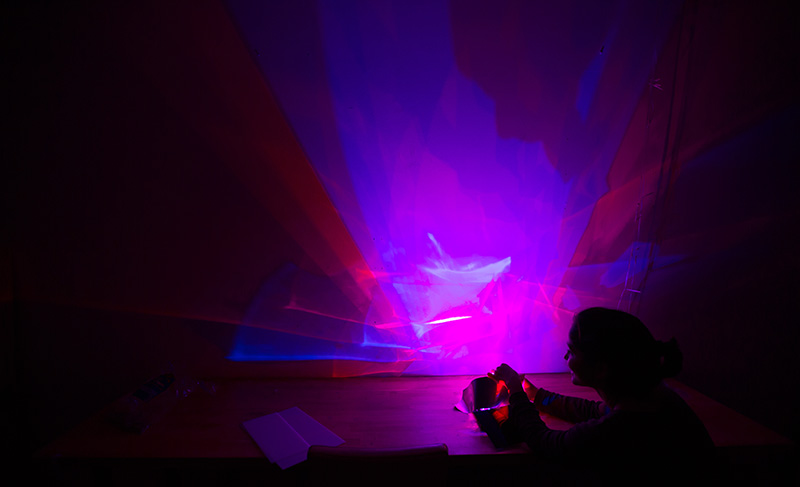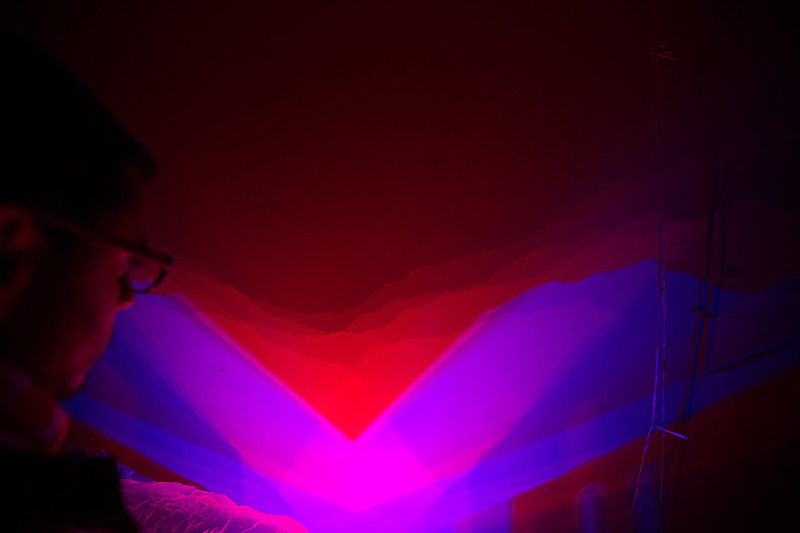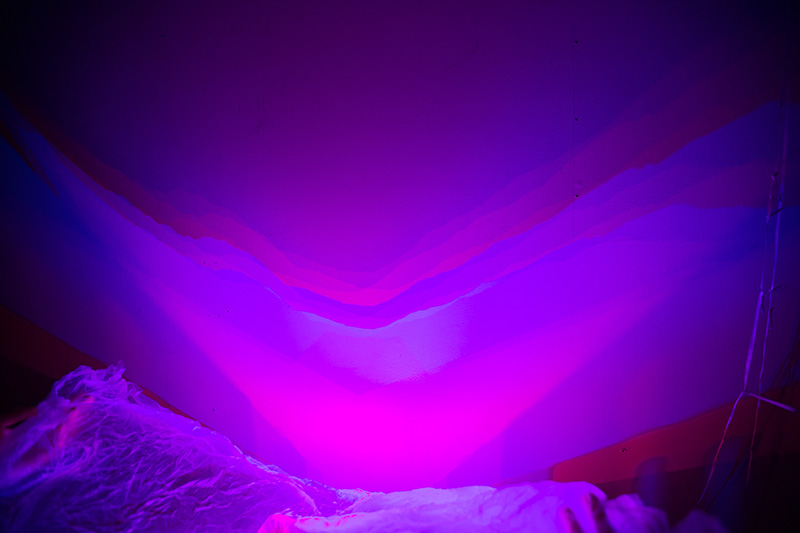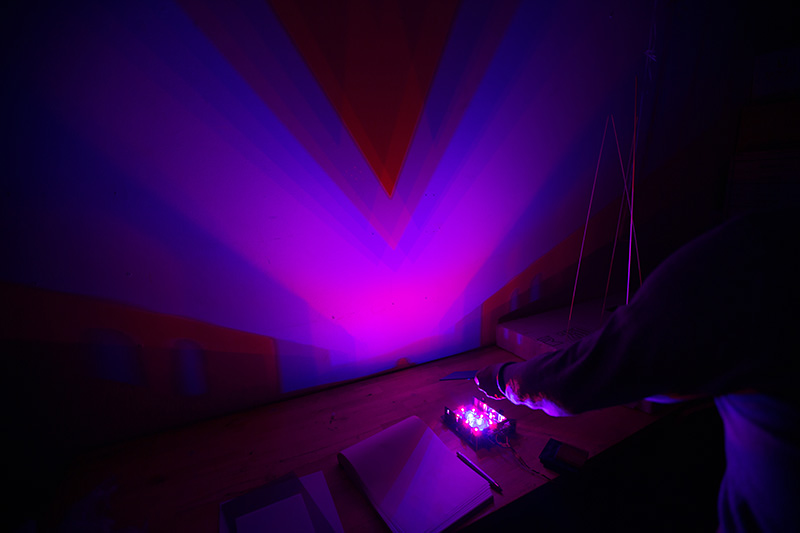 Figuring out different triangles.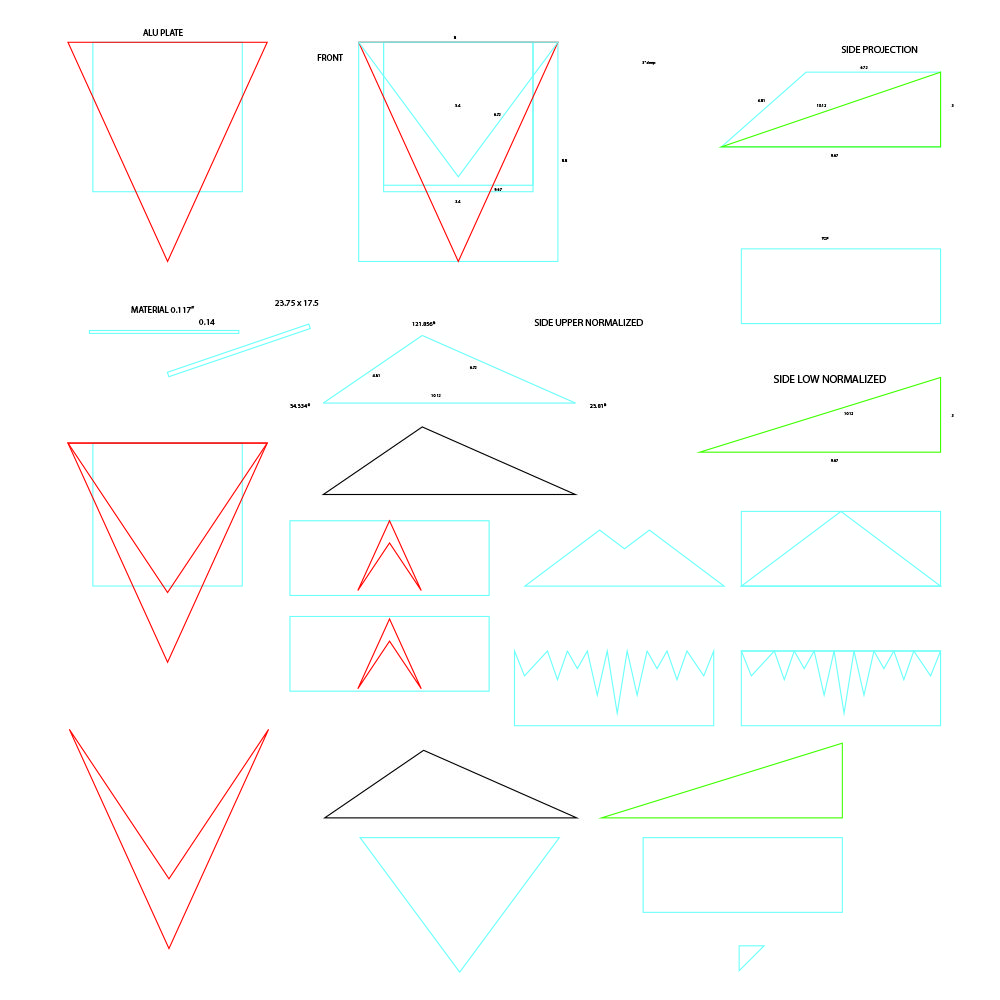 Some simulations / sketches in 3D.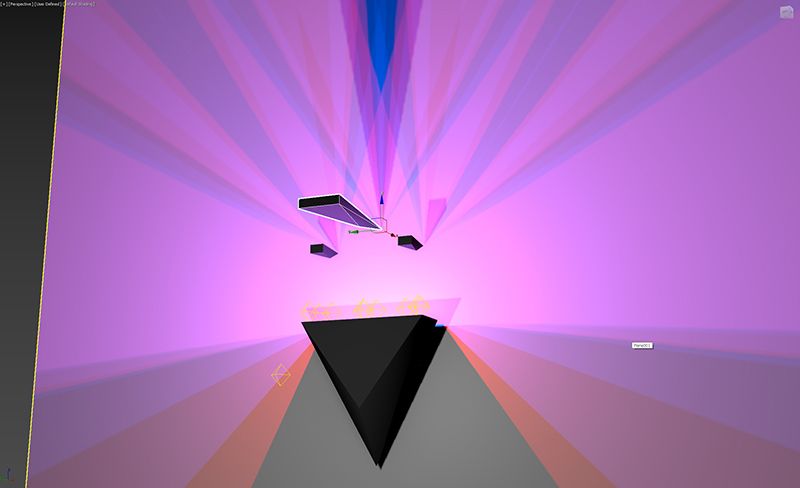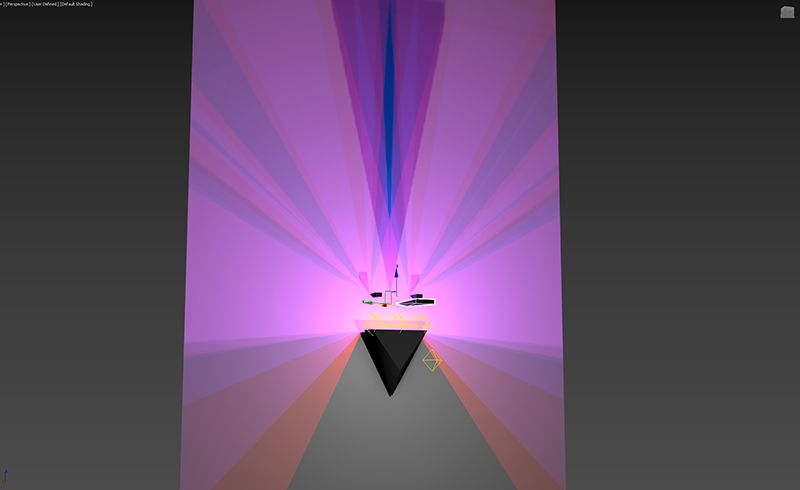 CREDITS
Created by Dickson Chow
Many thanks to Ryry, Nihir, Will and Sonia!