INSTRUMENTS
FOR
THE FUTURE
Speculative Design
Instruments for The Future is a lifestyle brand that designs products for a future where we're living with the full effects of climate change. The products are designed to help humans live in a world where clean air is non-existent and potable water is a luxury.
HERITAGE, AUTHENTICITY, LIFE.
The design of the products reflect the depth in which the objects has penetrated into everyday life - they are personalized, decorated, luxurious and come in different price tiers. The aesthetic and materiality of the objects harkens to a time and lifestyle before climate change - akin to our current products that are reminiscent of a bygone "golden" era of heritage and authenticity. This remembrance of the past helps us cope with a future in a post climate change world.
This is Héritage Nouveau.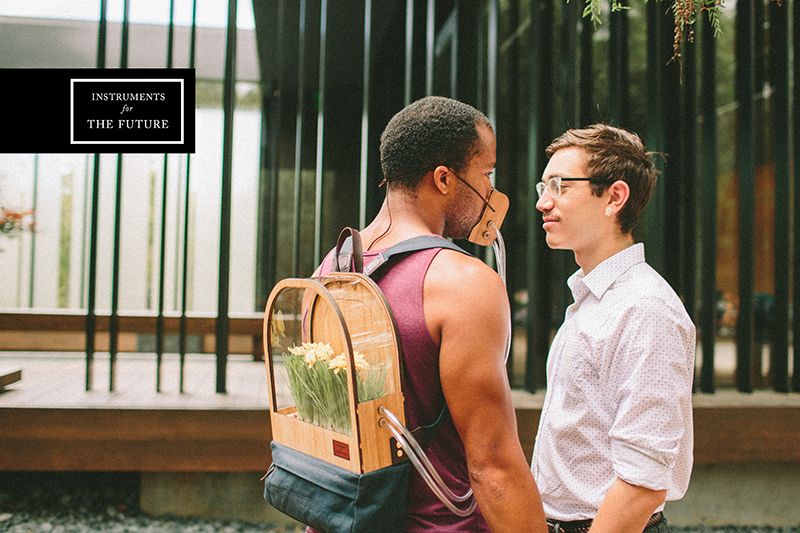 The first product in Instruments for The Future's lineup is the Personal Clean Air Device. It is a backpack that allows a style conscious individual to both get the daily required dose of oxygen while looking lavishly stylish. It is made of luxury materials and crafted with a mixture of both traditional artisanal techniques and the latest technologies. The fair-trade sustainable bamboo is laser cut and hand assembled. Organic cotton is used for the canvas – hand sewn and waxed locally. The leather is sourced humanely and vegetable dyed.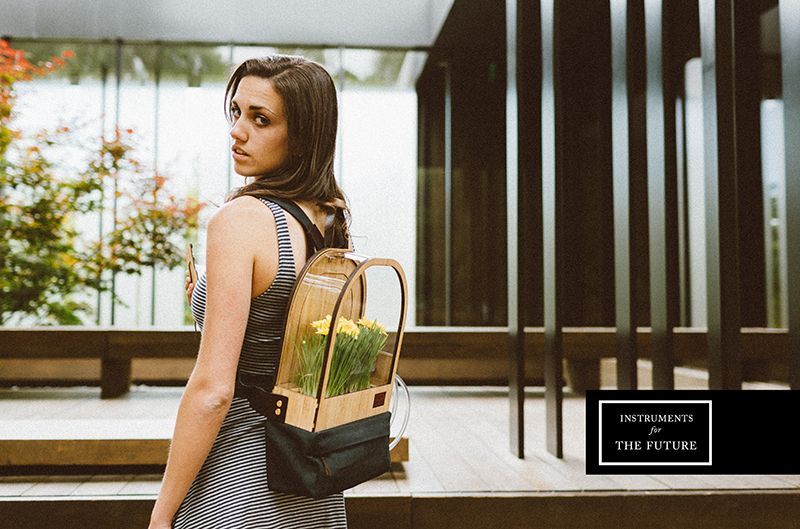 The unit cleans the air using a fibrous air filtration stage and plant-based air scrubbing stage that is supported by a closed-loop integrated aeroponics system. The plant-based air scrubbing utilizes chrysanthemum and genetically modified wheat grass.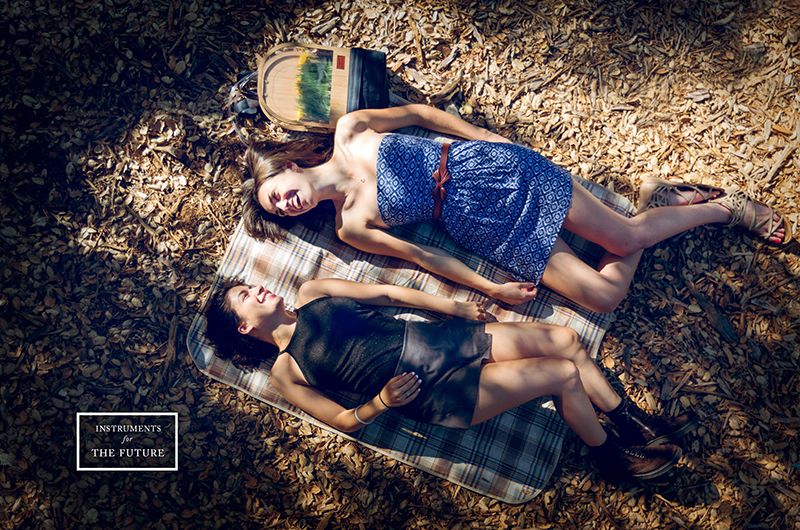 The Personal Clean Air Device consists of: Bamboo, acrylic, leather, waxed canvas, vinyl tubing, chrysanthemum, kitty grass and really advanced technology.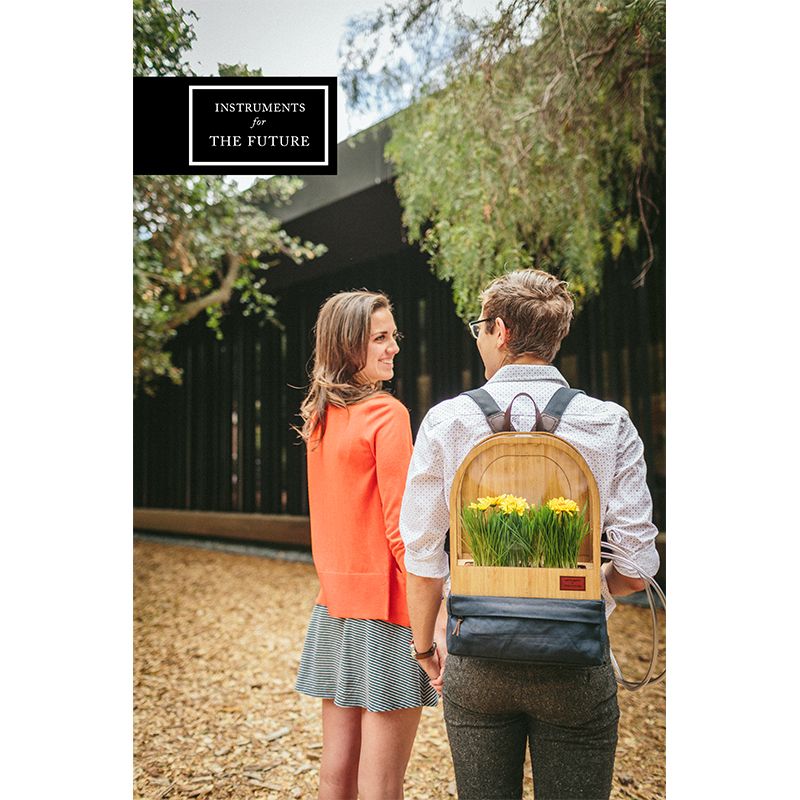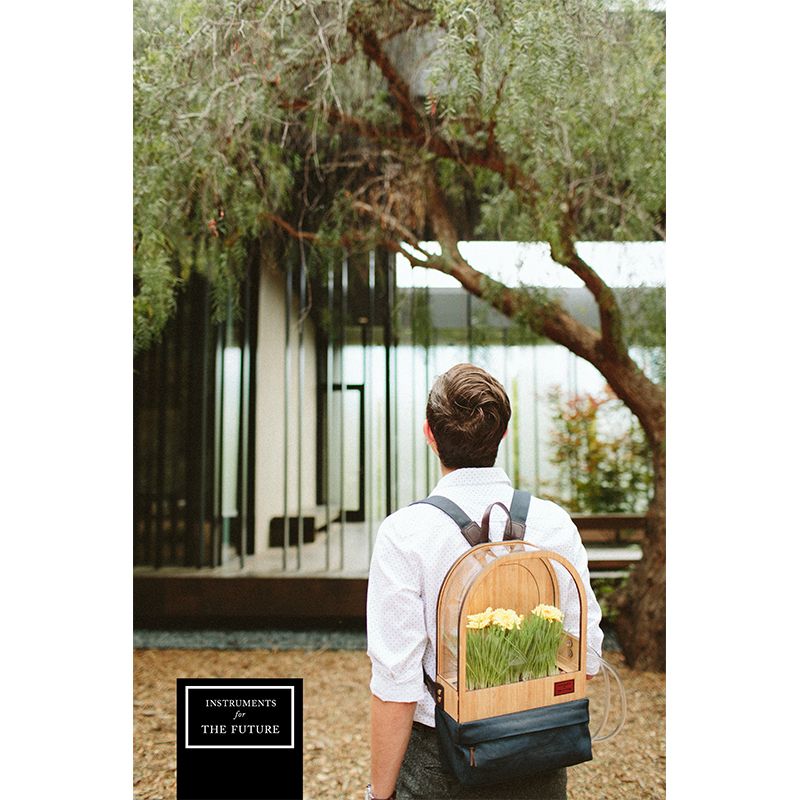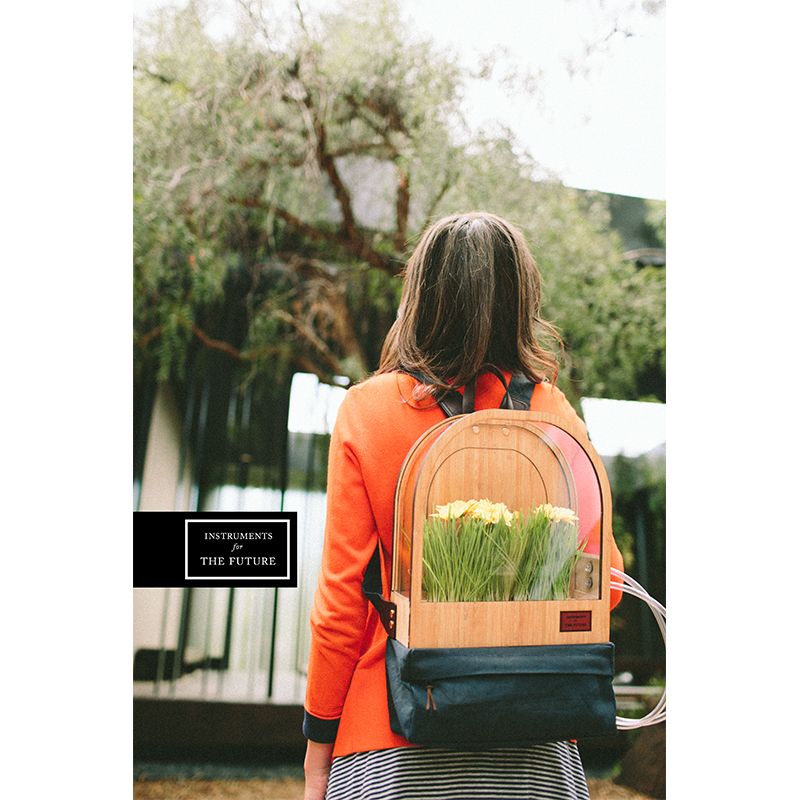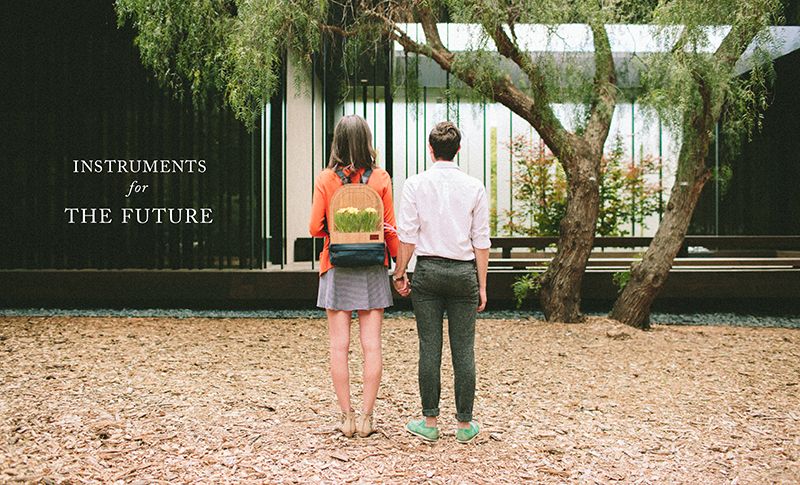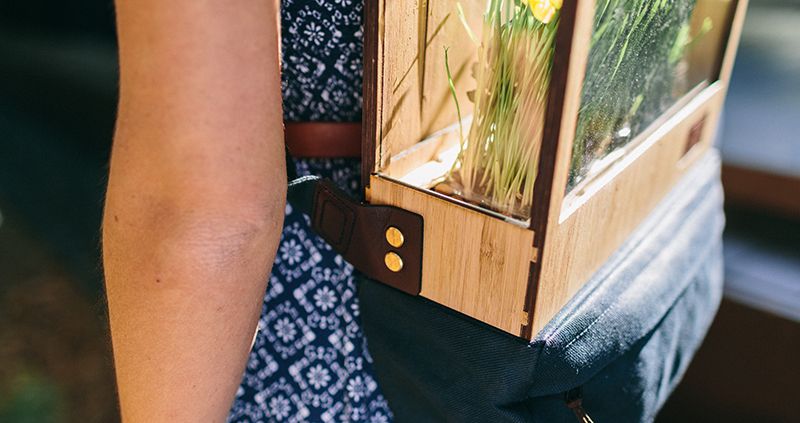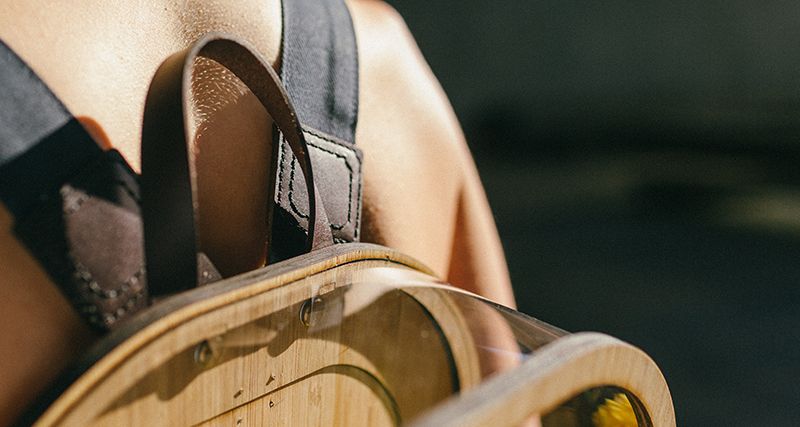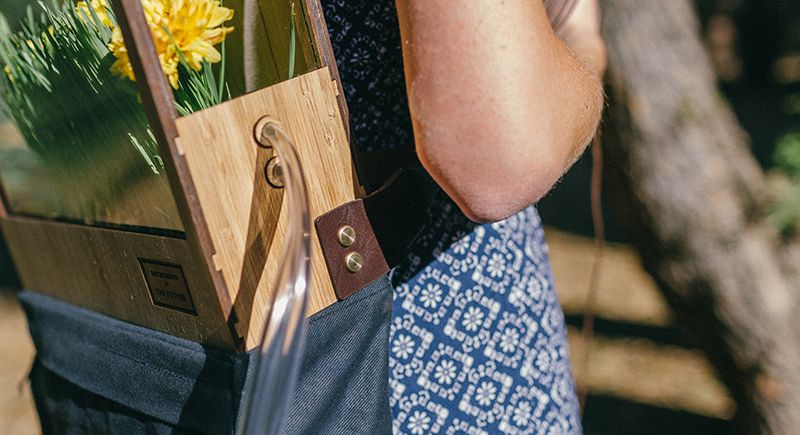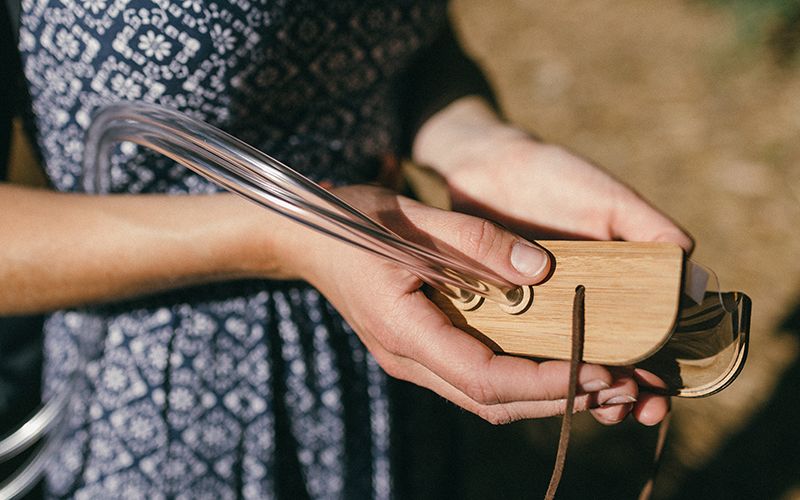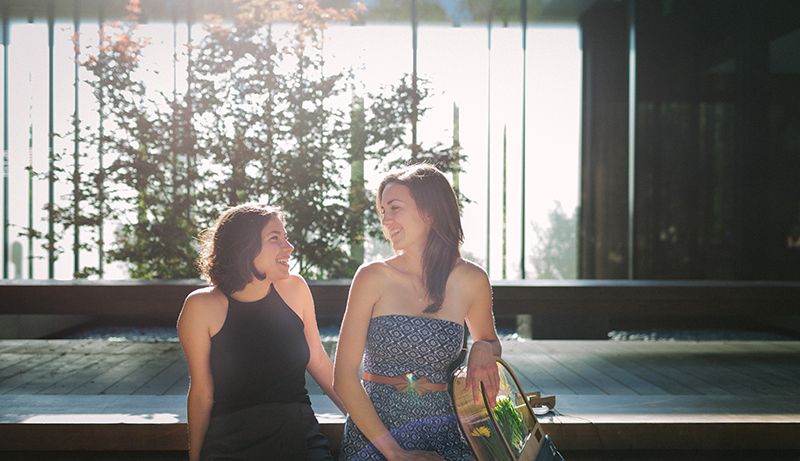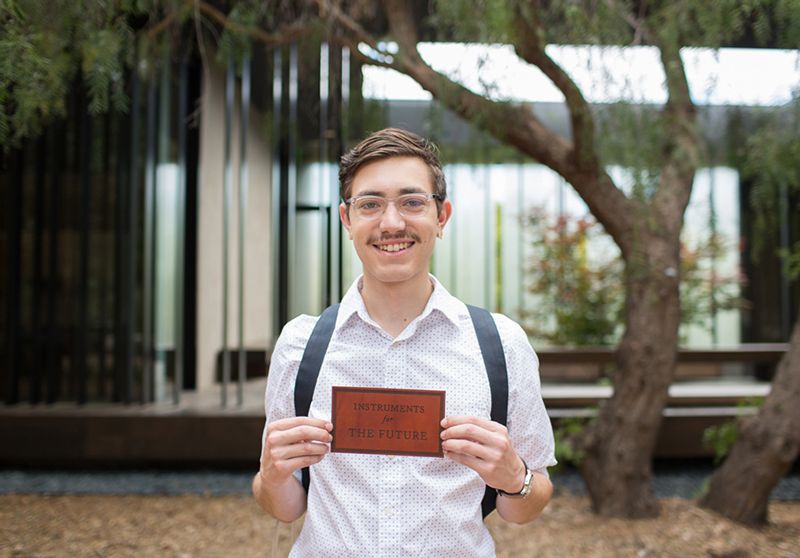 PROCESS
My first prototype consisted of a look-like prototype made out of foamcore to determine the scale and shape of the backpack. Straps were made of paper and an off the shelf oxygen mask was used as part of the piece.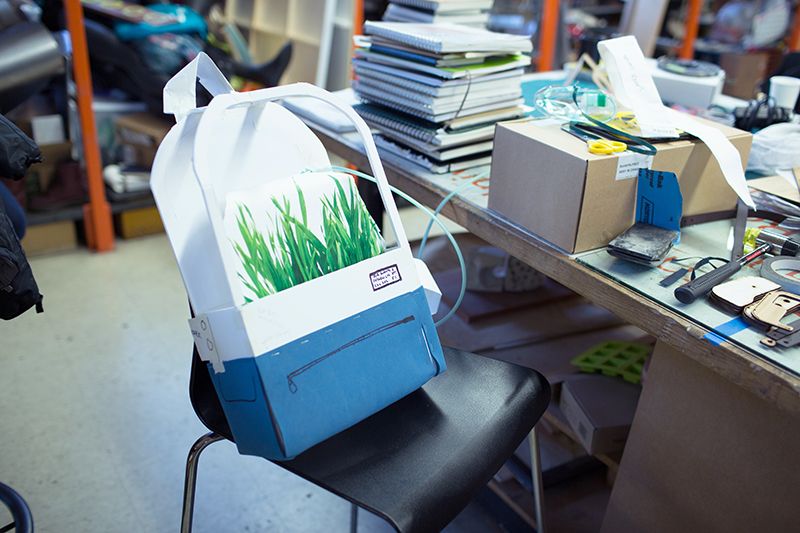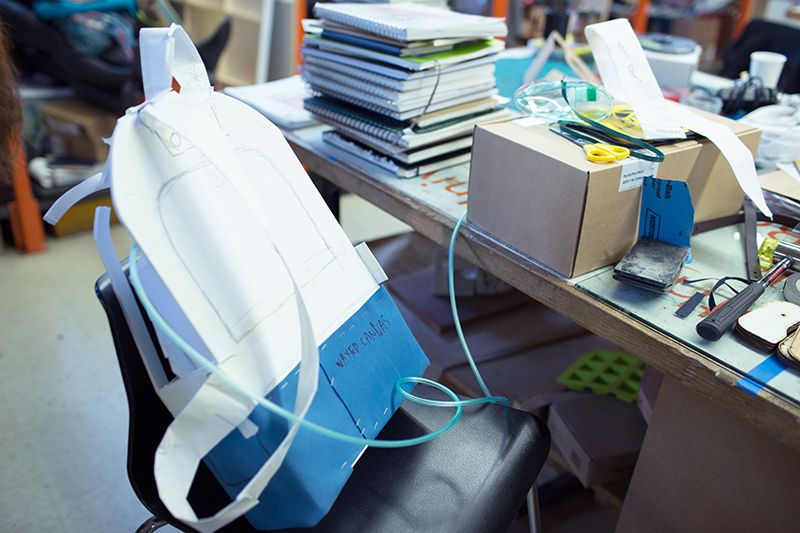 Next step was the design of the patterns for the laser cutting of the leather, bamboo and acrylic.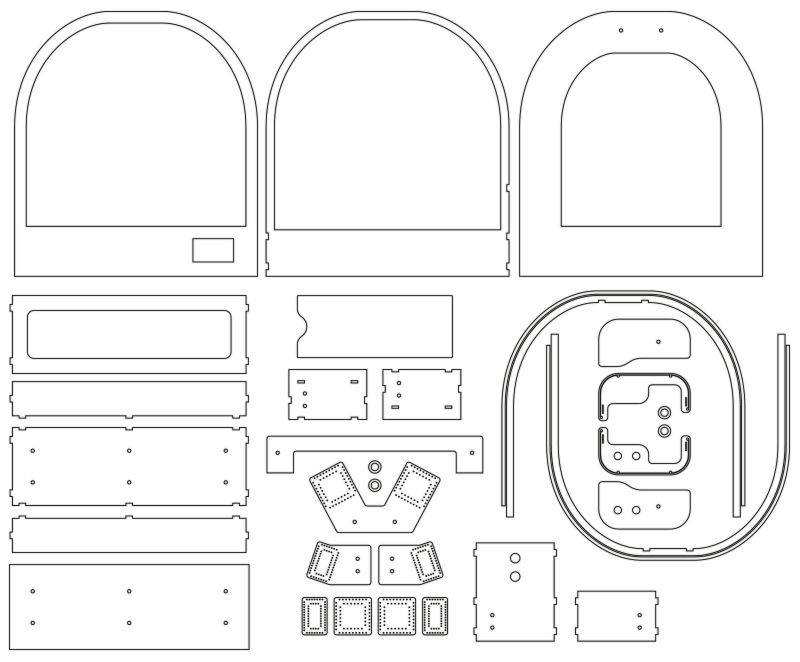 Before anything was cut, the backpack was modeled in 3D to make sure everything fits.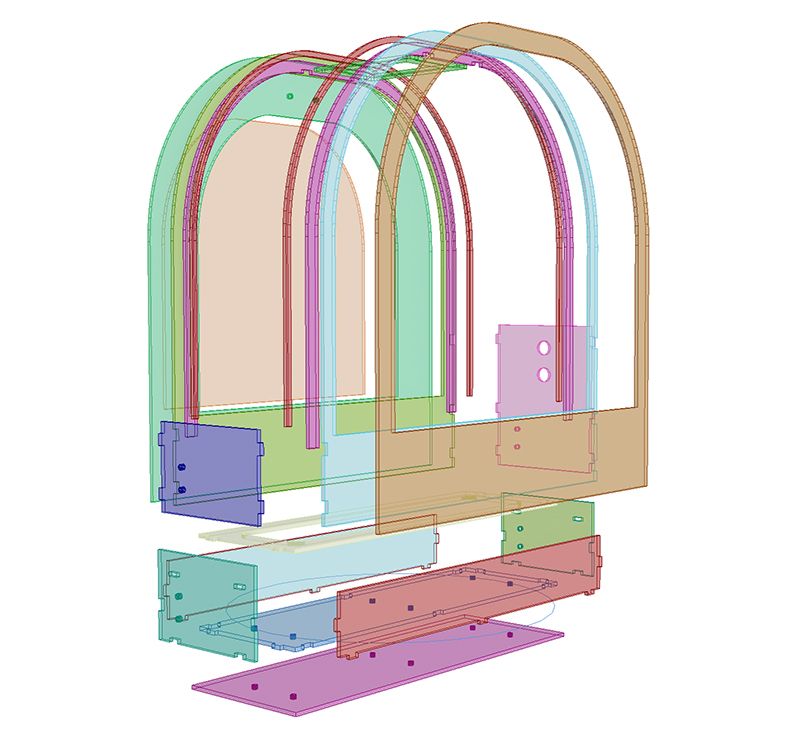 The laser cut bamboo and leather.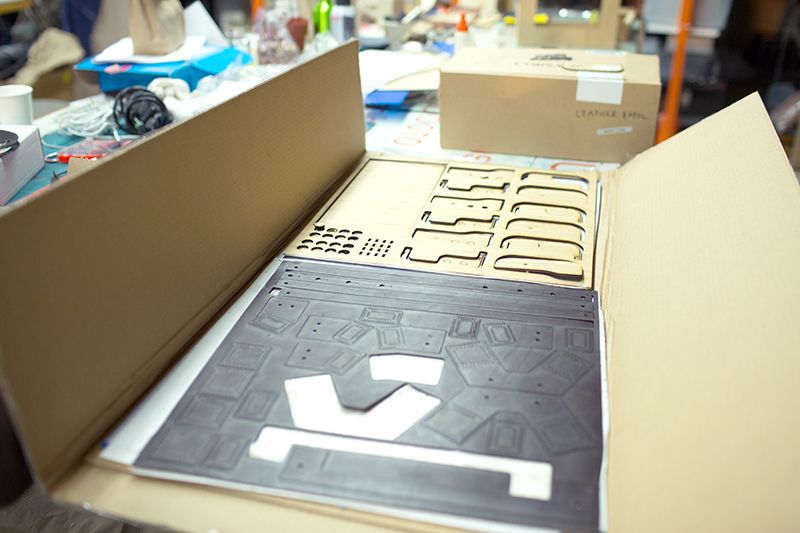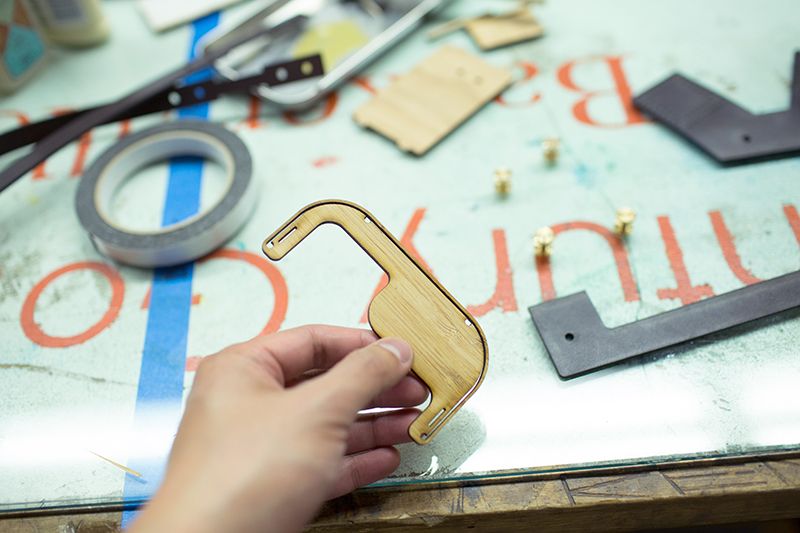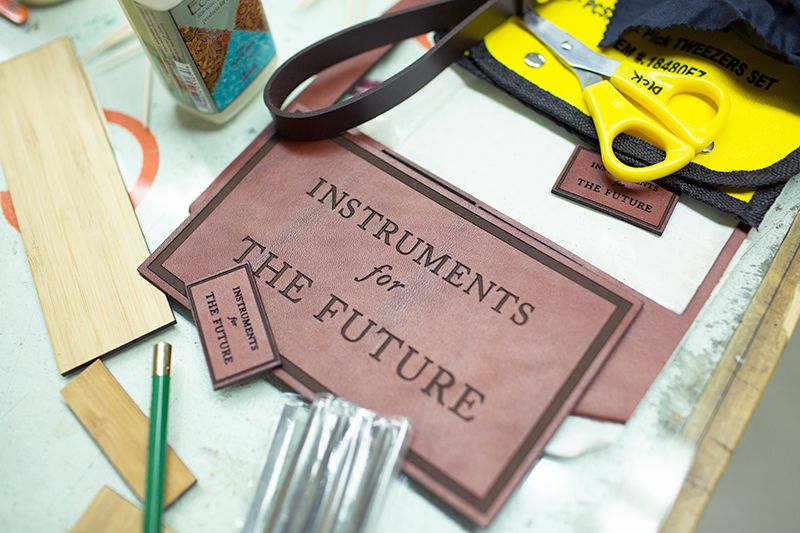 Putting it together.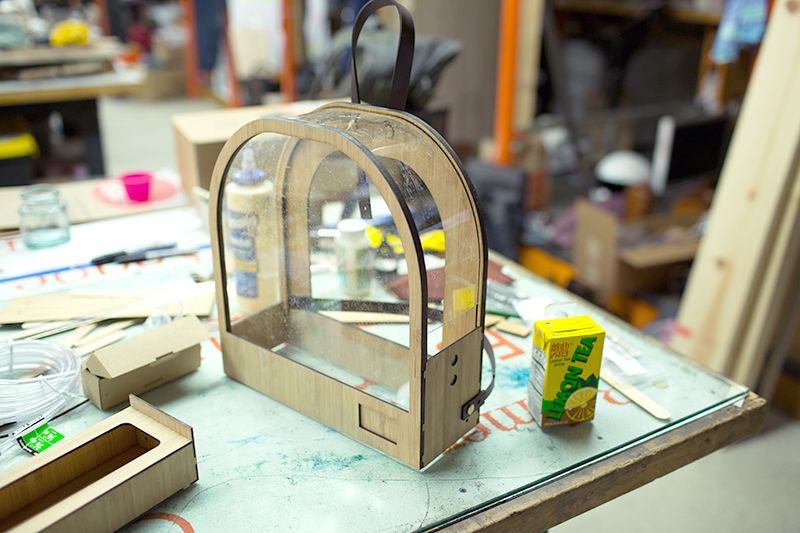 Leather ready to be sewn.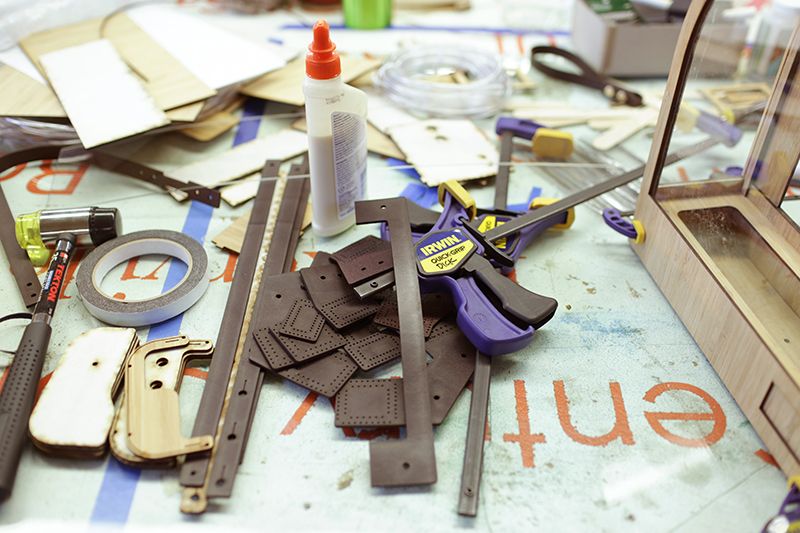 Waxing the canvas.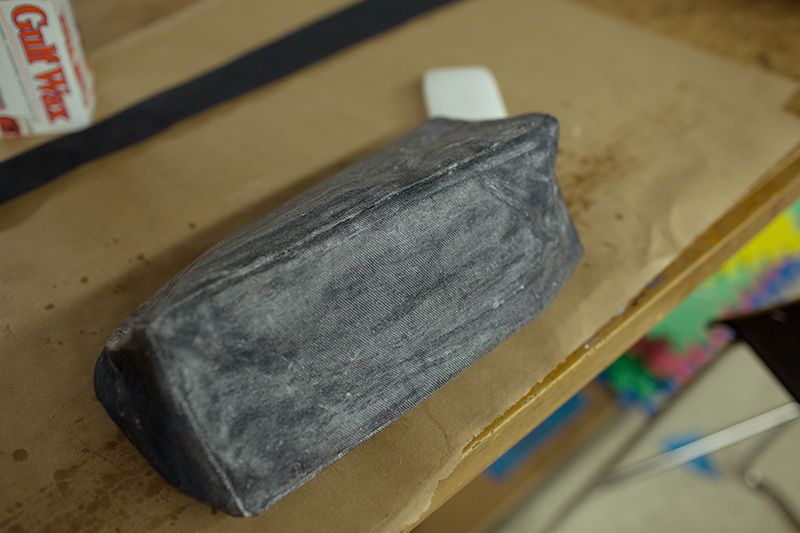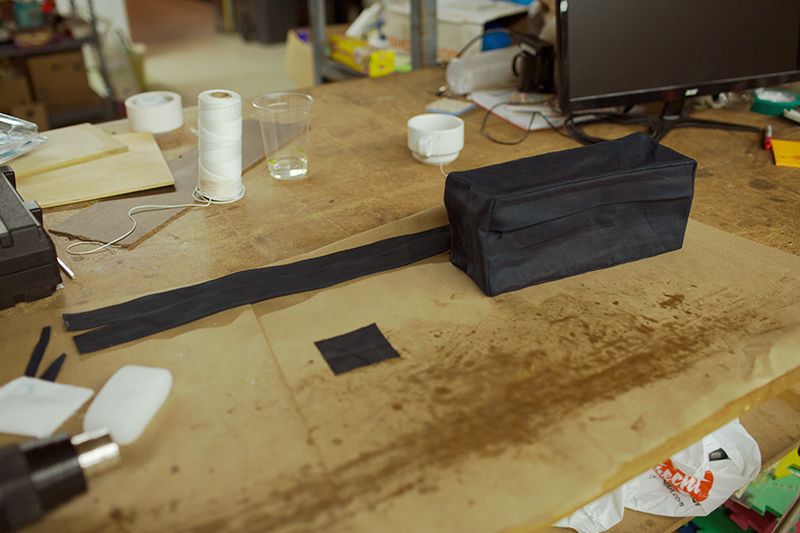 Almost there.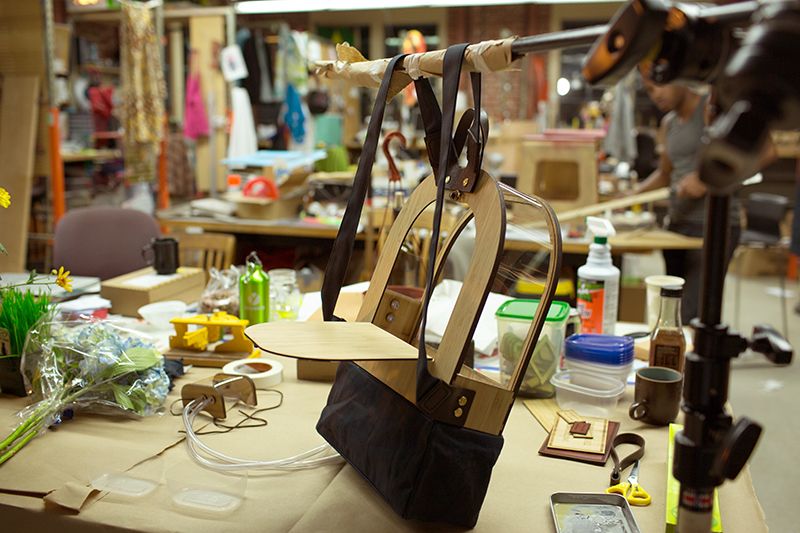 Test fit.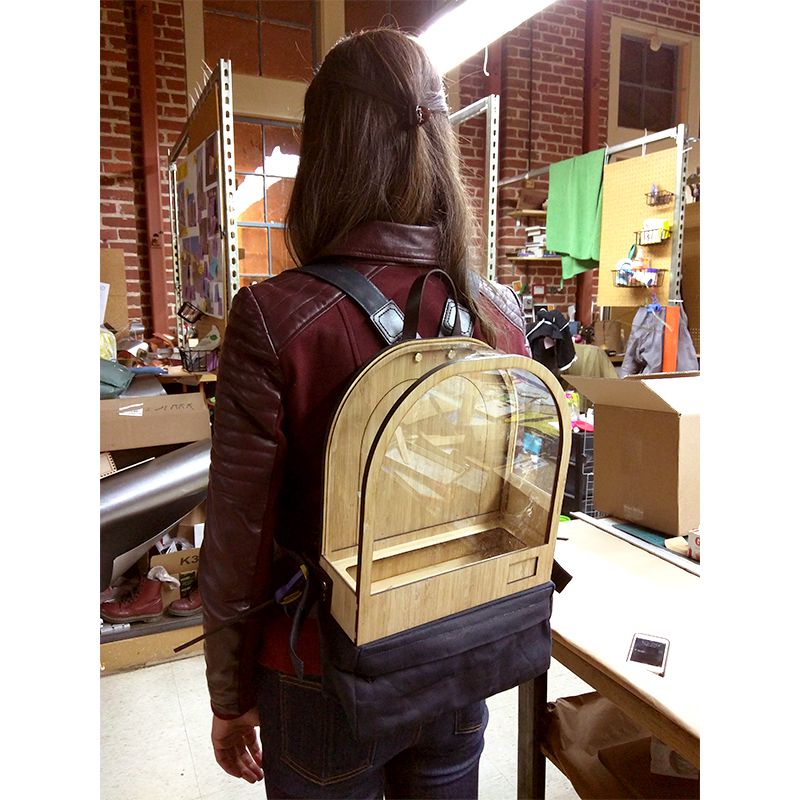 Putting in live plants into the backpack.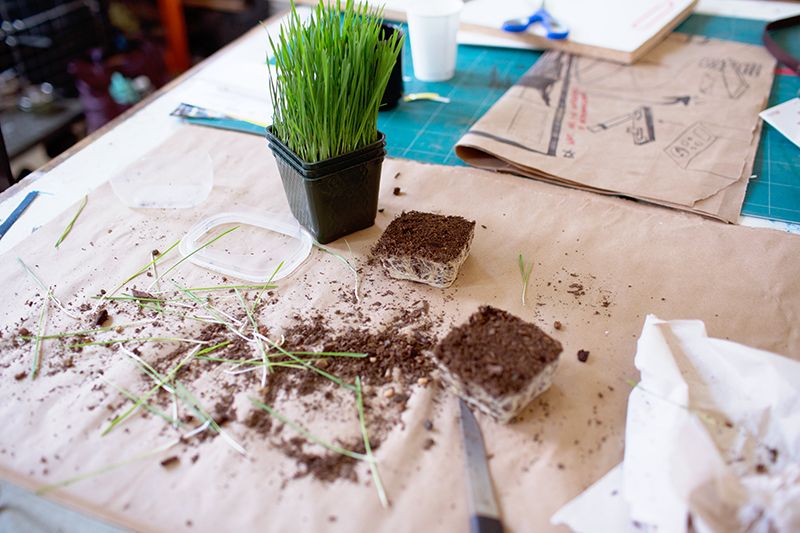 Complete.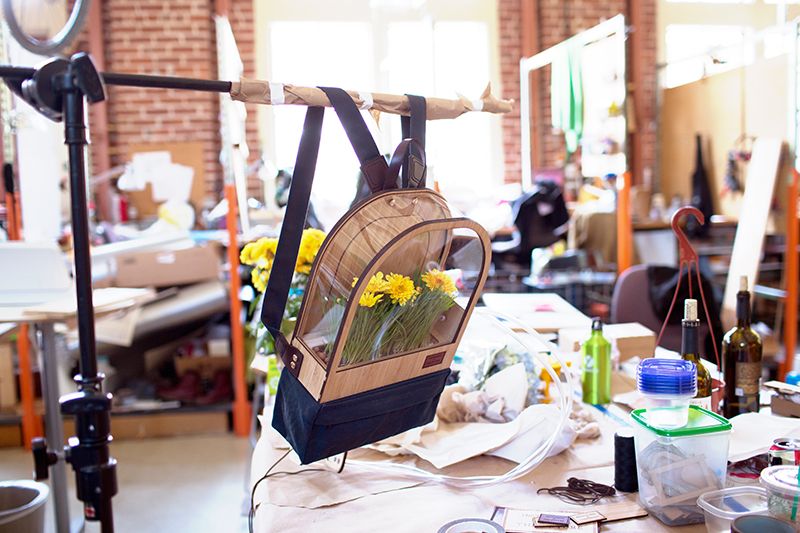 CREDITS
Created by Dickson Chow.
Photography by Dickson Chow.
Bear hugs for my gorgeous models: Kat, Lee, Neal and Phillip.
EXHIBITIONS
Space10 / IKEA Fresh Living Lab - 2015
Copenhagen, Denmark